2018 has been undoubtedly the year when veganism entered the mainstream. Health, climate change, animal welfare are the key factors driving more people and brands to embrace a vegan lifestyle. This rise is leading a new wave of cruelty-free products and services entering the market.
While vegan food has infiltrated menus of restaurants and chains almost on every corner of the world, the cruelty-free values are still much harder to apply when it comes to other aspects of lifestyle, especially home decorating. We aren't implicating that living a vegan and sustainable lifestyle is completely impossible. Like the eco-conscious couple Sarah Jo and Tony, there are many people who have adopted a vegan and sustainable lifestyle not just on their table but all aspects of their lifestyles. But it needs mindfulness and extra effort.
It's easy to find out how your food is produced (thanks to vegan labeling and disclosure of full ingredients list on packaging), but when it comes to shopping for new cushions for your sofa, or buying a new rug most vegans are often unaware of the materials that goes in making them. The result? They knowingly or unknowingly participate in animal cruelty. Thankfully, vegan home decor trend is on the rise and conscious consumers can now decorate their homes cruelty-free.
Interior designer Tatum Kendrick observed that the growing concern for animal rights and environmentalism has created a new market for vegan interiors and home decor. In fact, UK's first vegan certified interior designer Chloe Bullock has declared 2019 the year of ethical interior design. The same consumers who have embraced vegan diets have started expanding their values into their homes, and this demand for vegan interiors will rise with the larger trend. In fact, vegan celebrities such as Moby, aka Richard Melville Hall, and Tony Kanal have already hired Kendrick to turn their space into a vegan haven.
Creating a vegan home is easier than you think; with a little planning it's  easy to have beautiful ethical interior design that doesn't break the bank. While selecting your home furnishing and interiors, as a vegan it means tossing out leather, suede, cowhide, and fur – the materials commonly used in luxury furnishings. It also includes banishing wool of all kinds (like alpaca, cashmere and merino) and silk that comes from boiling silkworms, often used in luxury curtains, sheets, rugs, blankets, and pillow covers.
Then what are the alternatives? Designer Tatum says there are plenty of exciting vegan alternatives available in the market. For Kanal's residence, he used textiles from Perennial Fabrics, a brand that boasts 100% synthetic fibers. They have a production process that doesn't involve getting resources from animals. He even reupholstered Kanal's vintage couch to meet his standards of a complete vegan home life. When it comes to quality rugs, it can get challenging as wool is one of the most difficult materials to eschew. Fortunately, high-quality alternatives like bamboo silk are now available in the market – making it possible for you to create a space that you desire (budget or luxury) without harming a soul!
Moby's vegan bistro Little Pine located in Silver Lake neighborhood of Los Angeles, meanwhile, not only serves delicious and organic plant-based fare but even the furnishings used in the restaurant are ethically made all designed by Tatum. Another great example of vegan interiors that doesn't comprise on style or ethics. The American musician and an advocate of veganism and animal rights for over 28 years was clear – he wanted to create a space that completely represents his way of life, from the food you eat to the chairs you sit on should be all ethical and cruelty-free. The result? A chic space that is a regular of celebrities and food lovers alike.
Like food, the key is to find alternative sources for the materials needed to make furnishings for everyday use. The leading innovator in this field is Deborah DiMare of DiMare Design who claims to be the only 100% vegan designer on the circuit. In an interview she had with Vegconomist, DiMare stated that designers all over the world have reached out to her for advice on how they can introduce vegan lines into their own labels, too. The Miami-based designer said that rubber, faux leather from mushroom and pineapple leaf fiber (picture below), known as Piñatex,  provide great cruelty-free alternatives to designing products. Not only do they achieve the desired aesthetic; she says they also contain less toxins which is better for the homeowner's health.
Image source: Wikipedia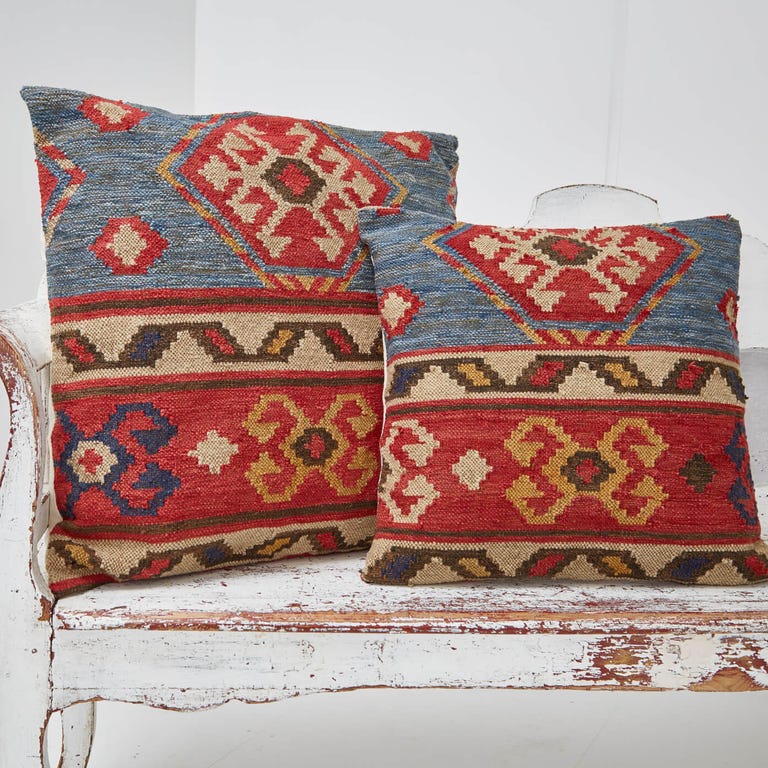 Image via Elle Decor
When it comes to being a vegan, not eating animals is actually the easy part. It's harder to figure out if the items we need for home life are sourced ethically. However, this emerging trend in design is bringing vegans one step closer to the 100% cruelty-free lifestyle that we all wish to embody. With the rise in sustainable lifestyle movement, several brands have even introduced their own sustainable home decor lines. H&M, for example, has introduced organic cotton sheets, towels and napkins. As Kendrick and DiMare have noticed, sustainability is becoming mainstream and it won't be long before properties being sold on the market cater to this kind of lifestyle.
Both designers started their careers in New York City, which has a vibrant vegan scene. In fact, The Daily Meal even dubbed it the best city for vegans due to its vegan restaurants, groceries, shops, clothing boutiques and vegan community in general. With so many options, people with plant-based diets can settle in the Big Apple much easier than in other cities. The next step could be houses with vegan interiors, although it would not be as straightforward as food, you need to be extra meticulous in inspecting the materials used for the decor.
When choosing the right home to buy in NYC, Yoreevo recommends spending at least 16 hours on visiting listed properties, as the process isn't as straightforward like in other major cities. You need enough time to figure out just how vegan-friendly the house is as well as the neighborhood you're planning to move into. Just imagine the excitement of canvassing houses that are furnished with vegan home decor!
If you're planning on redecorating, Elle Decor highlights the best animal-free items you need in your space right now. They're completely vegan and will improve the quality of your life without the added guilt.
Whether you are looking to redoing your entire home or just planning to change your room or office, its time to ditch all animal materials and ensure that your interiors are in line with your ethical values of sustainability and veganism.
Cover Image via Unsplash
More Posts
May 21, 2019

May 8, 2019

May 5, 2019

April 29, 2019

April 25, 2019

April 12, 2019

April 21, 2019

April 3, 2019

March 28, 2019

March 16, 2019